Our Firm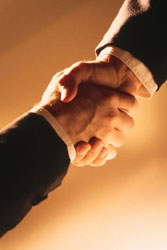 Since 1985, Marino Financial Advisors has been providing objective, holistic and innovative wealth solutions for our client's diverse financial and life goals.
It's about You. What matters most to you matters most to us. Our firm focuses on listening to gain a keen understanding of your unique vision. Knowing what's important to you allows us to create a dynamic strategy to help you achieve it.
Your Team of Professionals. To achieve optimum results, our firm has access to a diverse team of professionals. This may include individuals fluent in asset management, business and estate planning, tax strategies, insurance, retirement, special needs, or income management. In addition, we encourage collaboration with your existing professional advisors to create a virtual team working on your behalf.
Your Options. Clarified. Our unique methodology allows you to visualize how all your assets work together in achieving your vision. Whether you are accumulating, protecting, enjoying, or transferring wealth. We will clearly articulate available options designed to making your money work harder.
Your Life. Simplified. As your wealth grows, life doesn't get simpler, it gets more complex. Our advanced technologies make coordination and tracking progress simple and efficient.
Your Success. It's Personal. Our firm and its highly trained associates are dedicated to building lifelong relationships with our clients. Since our clients share the same platforms and expertise we rely on ourselves, we treat your wealth with the same care and passion as our own.
To learn more, browse our website or contact us to schedule a no-obligation private conversation. We look forward to speaking with you soon.