Dear Friends,
As we work through the Russia - Ukraine developing situation, thoughtful planning and ongoing opportunistic adjustments will be more important than ever. Click HERE for a look back at quarter 1 of 2023 and our thoughts for the future.
The SECURE ACT and The CARES ACT: What's in it for ME?
Despite the contentious and partisan US political climat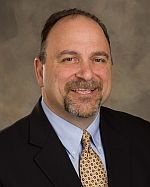 e, congress passed NEW legislation in 2019 and in 2020 that will materially affect Retirement, Taxes, and College Savings now and for years to come.
There are several new tax provisions that may require a review of retirement and estate plans that incorporate Qualified (e.g. IRA, 401k, Profit Sharing, etc ) accounts. Click HERE for a short summary of the SECURE ACT. Click HERE for a short summary of the CARES ACT.
Feel free to contact us to have a conversation about any of the content above or to re-evaluate your overall goals and planning.
Thank-You again for your continued trust in our firm to help add clarity and confidence to your future.
Warmest Regards,
Anthony J. Marino, CLU ChFC FLMI
Marino Financial Advisors, (978) 649-2212
FIVE STAR Wealth Manager in Boston Magazine 2011, 2012, 2013, 2014, 2015, 2016, 2018
---
Using home equity to fund other financial objectives has potential benefits and risks. This article looks at various ways to tap home equity.

The S&P 500 Index ended 2022 down 19.4%. Midsize and smaller companies also lost ground but generally held their value better than large companies. This article explains why holding stocks in companies of different sizes can help diversify a portfolio.

Get an overview of financial topics couples should discuss to help keep surprises and disagreements from disrupting newlywed bliss.

Did you know that there are alternatives to abandoning or surrendering current life insurance coverage? Learn more in this article.