Areas Of Expertise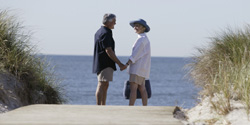 We know that proper management and positioning of your money and assets requires custom solutions tailored and coordinated to your unique objectives.
To address your unique requirements, MFA offers a multi-disciplinary team of individuals who will work with you and your other professional advisors in the following areas:
Developing Investment Strategies for your important goals in life like educating your children, buying a vacation home, or retiring comfortably. We will develop a personalized strategy based on your specific objectives, risk preferences, and tax implications.

Retiring on Your Terms. We will take the time to understand your vision and help you manage the intricacies of issues such as social security, longevity risk, health care costs, and retirement withdrawal decisions with clarity and confidence.

Tax Planning* to minimize the impact of various taxes (e.g. federal income tax, capital gains, alternative minimum tax, estate/gift tax, etc..) on your wealth now and in the future. We place special emphasis on understanding your tax picture in managing your wealth, as missing tax-saving opportunities can be costly.

Managing Cash Flow at all stages of life. There are numerous cash flow decisions to confront such as spending/saving patterns, education/retirement tradeoffs, to irrevocable retirement plan elections. Our process can add clarity to help you prioritize these and other ongoing cash flow decisions.

Estate Planning Services to understand gift, will, trust, and tax strategies necessary to protect and pass on your assets and values as intended; often for generations. More than a set of legal documents, estate planning applies to a range of issues and ages: from young families to closely held business owners to grandparents wanting to help their grandchildren with college. Estate planning also incorporates the management and and protection of assets during your lifetime.

Determining Insurance Needs to help protect your income, your family, and your future in the event of a disability, a catastrophic illness or death. We can help you determine what type of coverage would meet your needs and have access to numerous insurance products (life, disability income, long-term care, specialty) from industry-leading companies.

Planning for Unique Circumstances like divorce, disability, job transition, dependents with special needs, selling your business, or concentrated wealth/stock issues.
To learn more, browse our website or contact us to schedule a no-obligation private conversation. We look forward to speaking with you soon.
*Representatives do not provide tax and/ or legal advice. Clients should confer with their qualified legal, tax and accounting advisors as appropriate.